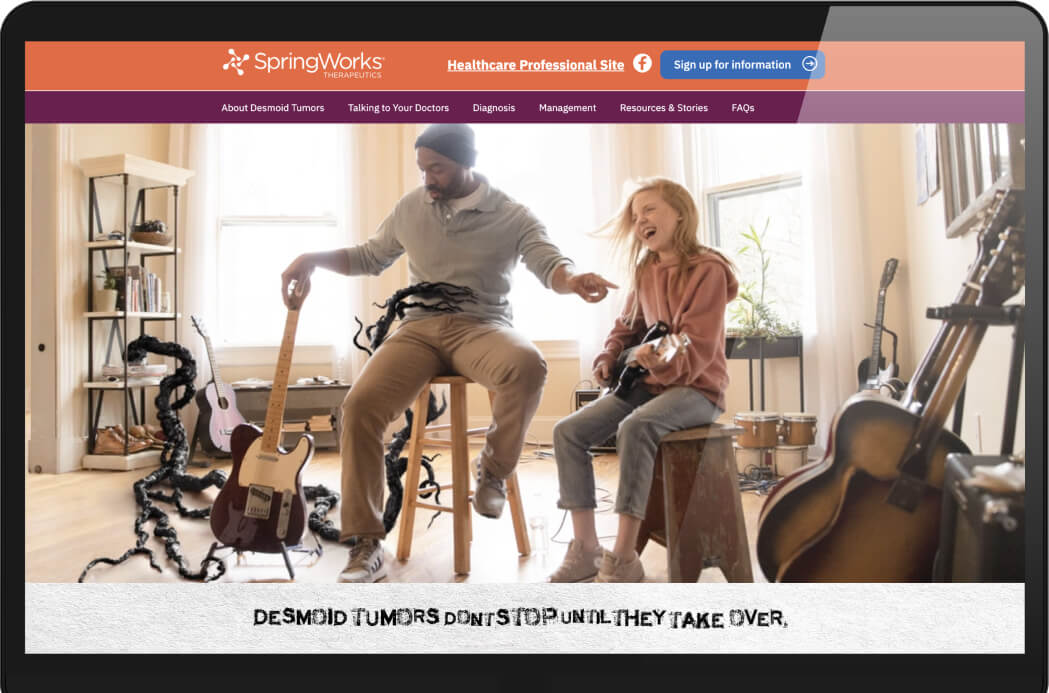 Background
Desmoid tumors are a rare disease. In fact, there are only about 1,500 new diagnoses per year and some 11,000 patients living with it in the U.S. today. For patients, having a desmoid tumor can be an uncertain and concerning journey. There is a high rate of misdiagnosis of these tumors, as many medical oncologists and surgeons have never seen one. Patients frequently undergo unnecessary surgeries before receiving a proper diagnosis, and many doctors are unaware that surgery is no longer the consensus approach for how to treat desmoid tumors in the first line of treatment. There are no FDA-approved treatments for desmoid tumors and while off-label options are accepted, they are not ideal. Surgery dominates the treatment landscape, but sadly, tumors often recur post-surgery.
While desmoid tumors are not cancerous, they can be large and disfiguring. They cause physical and emotional issues for patients–issues that often overshadow the tumor itself, causing pain, worry, depression and a host of issues related to physical functioning. Because of their rarity, many patients with desmoid tumors discover that the healthcare system is ill-equipped to provide them with good information. As a result of all these factors, patients experience feelings of isolation and loneliness, not knowing where to turn for help.
Our mission: Help patients understand their desmoid tumor, and raise their awareness of the current standards of care for this rare disease. And more importantly, to ease their feelings of isolation by creating a campaign that would educate and motivate them to advocate for their well-being through a campaign based on knowledge and empathy.
Idea
To depict in a dramatic way how it feels to have a desmoid tumor from both a physical and emotional perspective, with the intent to draw people in to learn more about the disease for themselves or a loved one. By creating a vine-like entity with properties that represent the tendrils of the desmoid tumor, we were able to not only show how these tumors invade the person's internal body and organs, but how they can affect their outer life, as well.
the
Results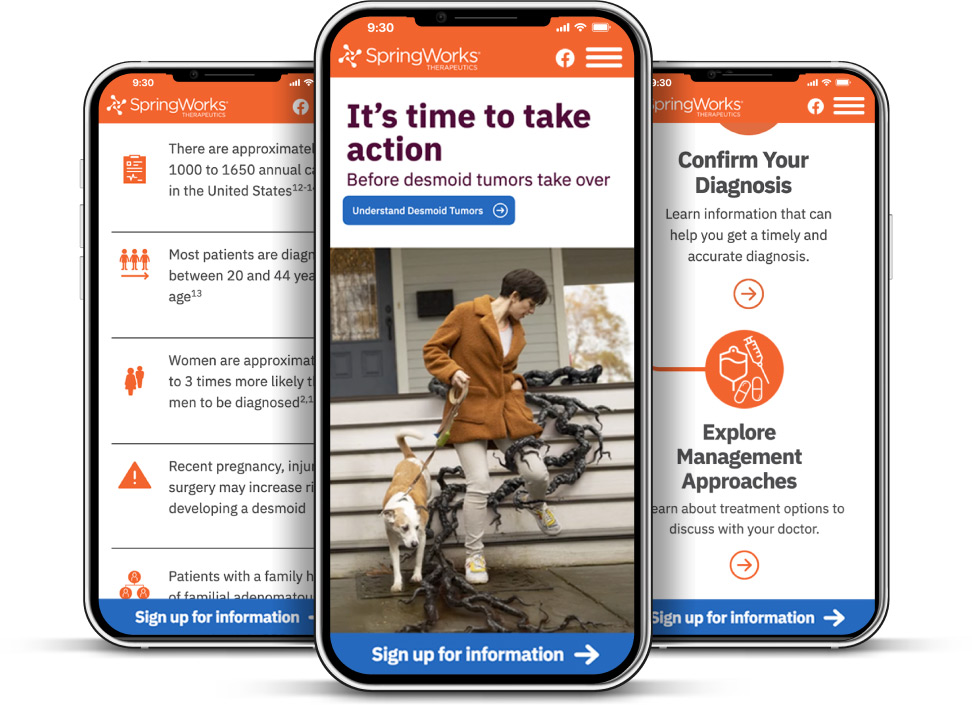 The

team built this robust omnichannel DSE HCP and Consumer campaign with tremendous

success

-Alison Bautista, Executive Director, Marketing SpringWorks